Too Faced Glamour Gloss is a "super-shine lip gloss with a natural plumping and cooling action." It claims to have rice lipids and dehydrated marine spheres that collect moisture and plump lips, while omega 3, 6, and 9, natural vitamin E, jojoba and avocado oils moisturize lips to have a youthful appearance. Each lip gloss is 0.12 oz, and retails for $19 at Sephora and on the Too Faced website.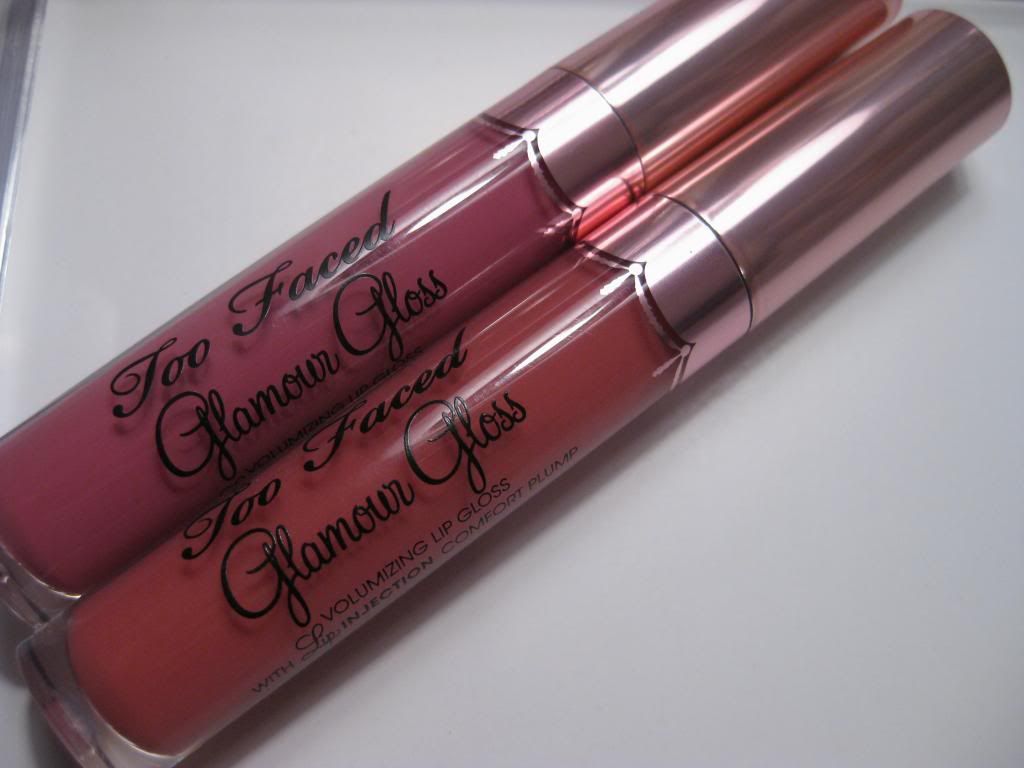 I have the shades Sex Pot and This is Pretty! Sex Pot is described as a sheer lilac, and This is Pretty! is a neutral rose. I got Sex Pot for Christmas. Not gonna lie, at first I was a little taken back by this lip gloss because I hadn't worn lip gloss in a while and it was a purple-y pink shade, which I do not usually go for. I didn't think it would look good on me. Boy was I wrong! I fell in love with the lipgloss and color so much that I went out and bought This is Pretty! because I wanted more colors. Although Sex Pot is a lilac shade, it has a special little charm every time I wear it, whether alone or with other lip colors. If you haven't noticed, I use it in many of my "FOTD" posts.
The lip glosses come in a cute packaging. On the cap there is a jewel like clear crystal that makes it feel a little glamourous. It has a nice tip applicator and grabs the right amount of the gloss to apply to lips. It has a sweet minty scent, but no flavor. When applied, the gloss does tingle on the lips, but it is comfortable. I actually like the refreshing tingle. The formula is not sticky and provides lots of shine.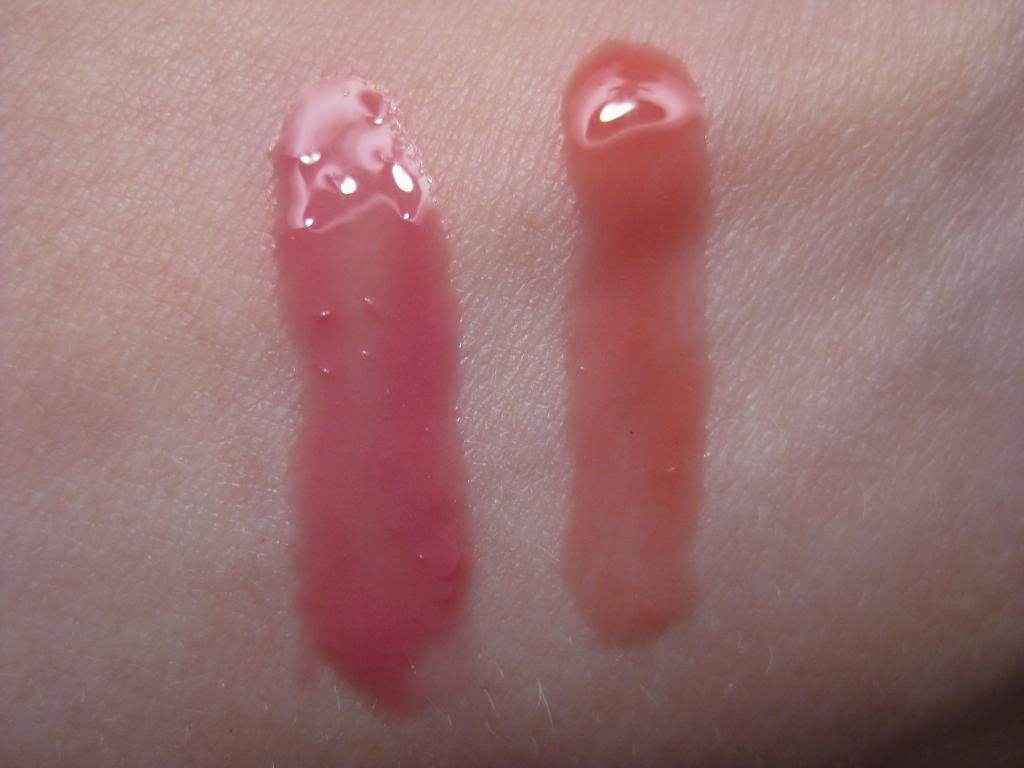 L-R: Sex Pot, This is Pretty!
Sex Pot This is Pretty!
On my lips, Sex Pot brightens up my appearance. This is Pretty! just enhances my lips a bit and looks normal, but is still pretty. I love wearing Sex Pot because it can make a dull lip color look pretty and it can also make a dark/brown shade of lipstick more pinkish. Like I said, it is a little charm!
Would I repurchase? Yes! I am planning on repurchasing Sex Pot when it runs out because I think that it is my holy grail lip gloss *gasp*, just because it can be so versatile. This is Pretty! is nice, but I wouldn't repurchase that one.