Hello lovelies! I recently bought Tarte Lights, Camera, Lashes! mascara. I have been wanting to try it out for a while now, and was so excited when Ulta had it on sale for $10 for the 21 Days of Beauty. The mascara is normally $19 and is 0.24 fl. oz. Tarte calls this mascara a "push-up for your lashes." It is marketed as a 4-in-1 product: to lengthen, curl, volumize, and condition lashes. It only comes in one shade, black; a waterproof version is also available.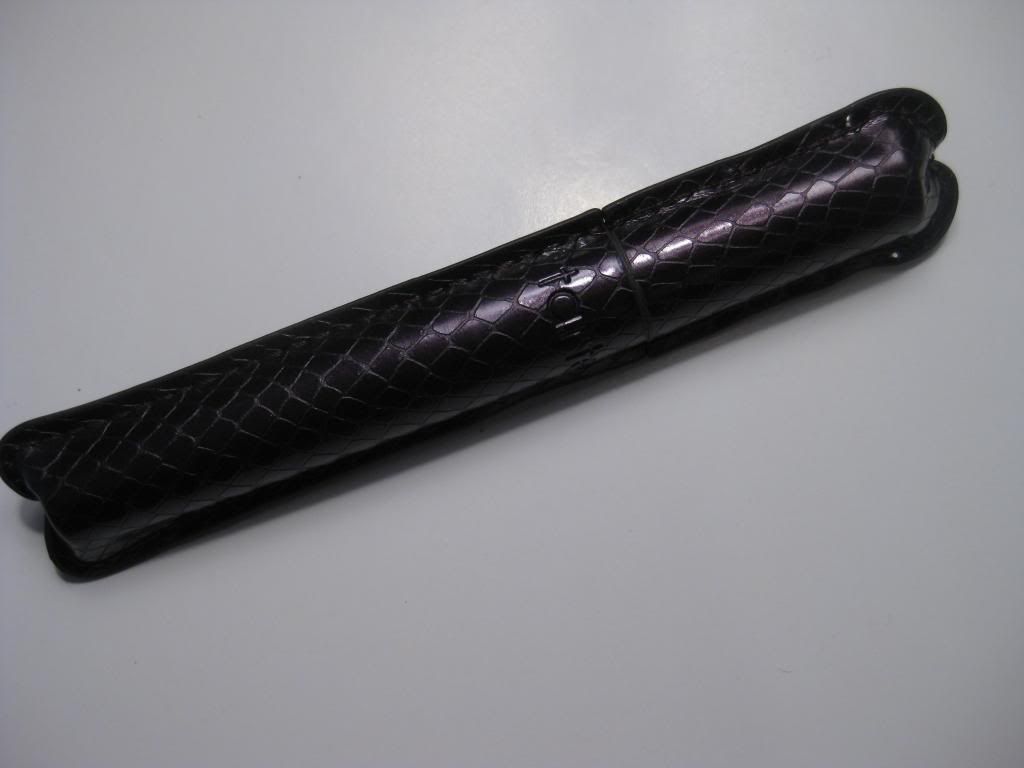 (Sorry for the dark pictures, it is more purple in person)
The packaging is interesting; it has a purple covering over the actual mascara bottle. At first, I thought it would be annoying, but now I find it kind of cute.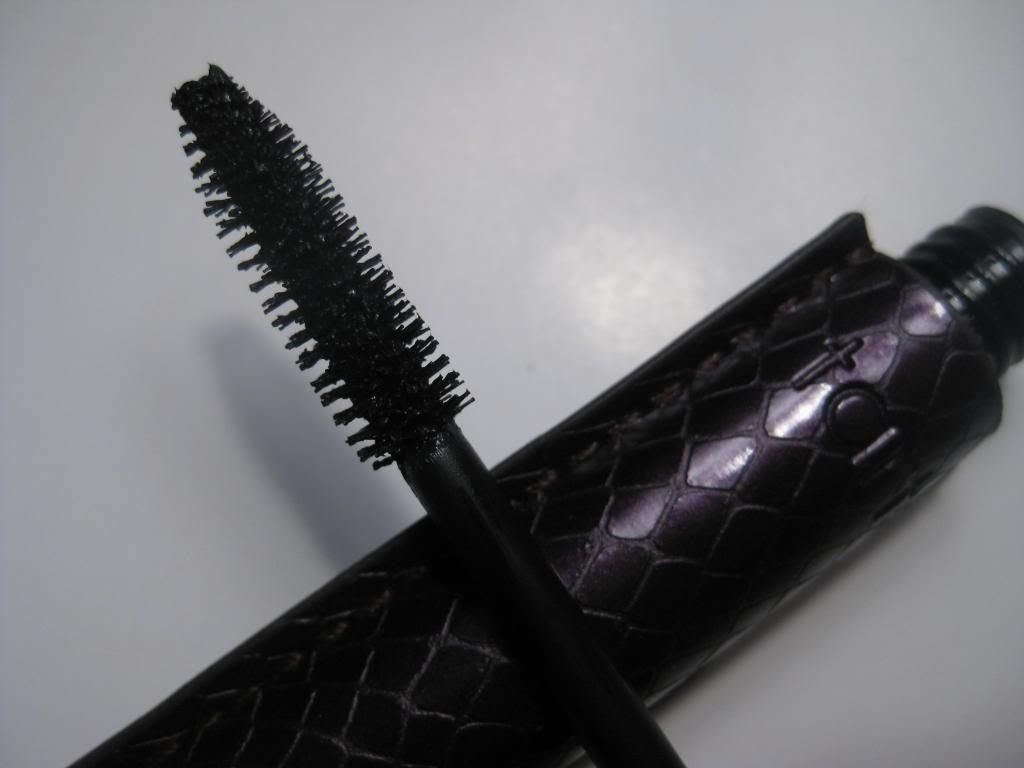 The formulation of the mascara is in between wet and dry. Since I'm use to wetter formulas, it took a little getting use to when I first experienced with it, but now I think having a little bit drier formula helps the product onto the lashes and builds them up better. There are many bristles packed next to each other and they are natural bristles. I find that it helps separate my lashes and coat each lash with evenly mascara. The only downside I may have is since the formulation is wet/dry, I'm afraid that it will dry out quickly. I will just have to wait and see! When I remove it, it does get all over the place. So make sure that you use plenty of eye make up remover to remove it all from the eye area.
It is formulated without parabens, mineral oils, phyhalates, sodium lauryl sulfate, and synthetic fragrance. It does have rice bran wax, carnauba wax, provitamin B5, olive esters, and mineral pigments. On
Tarte's
website, it says that the mascara is dermatologist and clinically proven to increase the appearance of the lashes volume.
In the picture, I only have one coat on. It holds a curl, volumizes, and lengthens my lashes. I can't say much on the conditioning of the eyelashes because I have not noticed it.
Would I repurchase? Yes! I really love the way it makes my eyelashes look and I love the formulation. It may be expensive at $19, but I'm really enjoying it and if I like how it works for me, I will buy it again.