I love mini perfumes. I find them so adorable and interestingly enough, they do last me a while. If you saw in my birthday gifts post (click here), I received a Sephora Favorites The Captivators Fragrance Sampler, which included minis!
Inside, it had Michael Kors Michael Kors, Versace Yellow Diamond, Dior Addict To Life, and Juicy Couture Viva La Juicy. Along with the four minis, there was a certificate that I could bring in to a Sephora store and exchange it for a full size of any one of the perfumes featured in the sampler! Needless to say, I was excited. I was looking for a new perfume and found this a great opportunity.
To choose the perfume, I went through their bios to find the perfect match.
Perfume Bios (Notes) Information from Sephora.com:
Meet

Michael Kors Michael Kors

, sophisticated, sensual, and warm

-

Dewy Freesia, Tamarind, Chinese Osmanthus, Incense, Fresh Tuberose, White Wings Peony, Blue Orris, Arum Lilies, Cashmere Woods, Musk, Vetiver Haiti.

Versace Yellow Diamond

is surprising, radiant, and fascinating -

Citron from Diamante, Pear Sorbet, Neroli, Bergamot, Nymphea, Freesia, Orange Blossom, Mimosa, Amber Wood, Palo Santo, Musk

Dior Addict To Life

is confident, sweet, and intense -

Jasmine, Lilac, Rose, White Musk

Finally,

Juicy Couture Viva La Juicy

is tantalizing, teasing, and tempting -

Wild Berries, Mandarins, Honeysuckle, Gardenia, Jasmine, Amber, Caramel, Vanilla, Sandalwood, Praline.
After smelling all of them, and trying each on me to see what worked best with my chemistry, I choose the tantalizing, teasing, and tempting:

Viva La Juicy

! What really drew me to this perfume was the berries, vanilla, and sandalwood. The perfume is sweet, but not disgustingly sweet that a preteen girl would love. It has a mature sophistication to it as well. Surprisingly, Viva La Juicy is not a perfume I would normally pick out for myself, but what the heck! I decided to be more open to scents.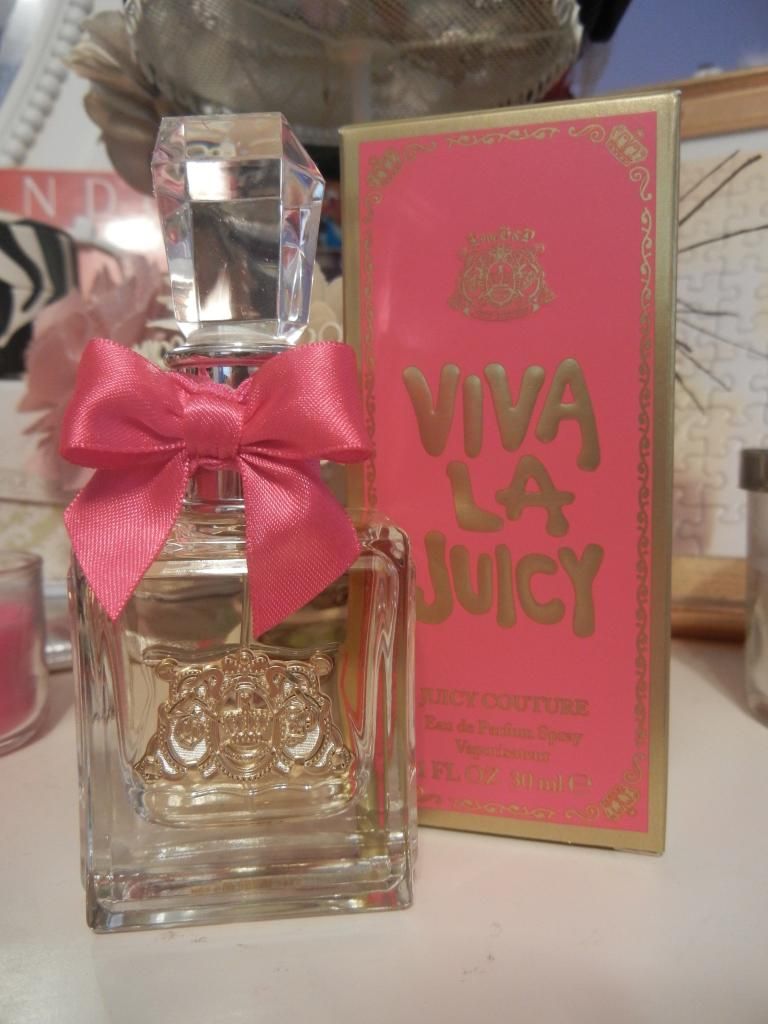 The packaging is also so adorable!
Sephora had a special of Triple Points on your entire purchase when you purchase a fragrance. I needed to pick up a few things at Sephora so to get 3x points, I bought the Marc Jacobs Daisy Eau So Fresh rollerball.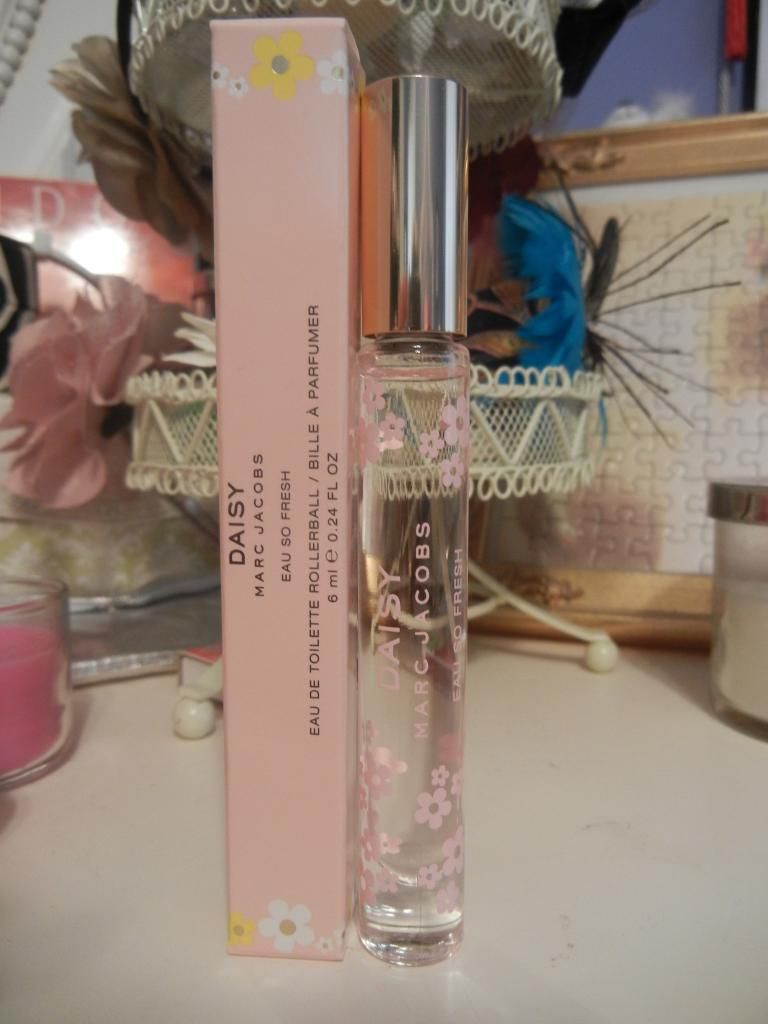 I've had my eye on this perfume for a few months now. I just love the packaging since it is has pale pink flowers on it. The fragrance is also lovely--

Natural Raspberry, Grapefruit, Pear, Violet, Wild Rose, Apple Blossom, Musks, Cedarwood, Plum.

(There I go with the berries again!) It is fruity, but not summery. It has its hint of floral with rose, violet, and apple blossom in it. I did not buy the full size because I did not want to spend over $70 on perfume right now, and for some reason, I like the fragrance better in the rollerball then in the full size. Hmm.
And there you have it! New perfumes for the new year.