Throughout the seasons, I like to see hair change. For the fall and winter, I prefer darker hair, and for the spring and summer I like to see light, beachy, sun kissed hair. Summer is just around the corner and I wanted to do a minor change to my hair.
I have done my own high lights before, about a year ago, but they grew out and my hair look slightly ombre-ed. My natural hair was growing out and I wanted to do high lights again.
I bought my trusty Revlon Frost & Glow Highlighting Kit for Medium/Dark Hair and began my process. Since it is for darker brown hair, the highlights are supposed to come out a
honey blonde
color. This kit runs about $8-10 and can be found at pharmacies and discount stores.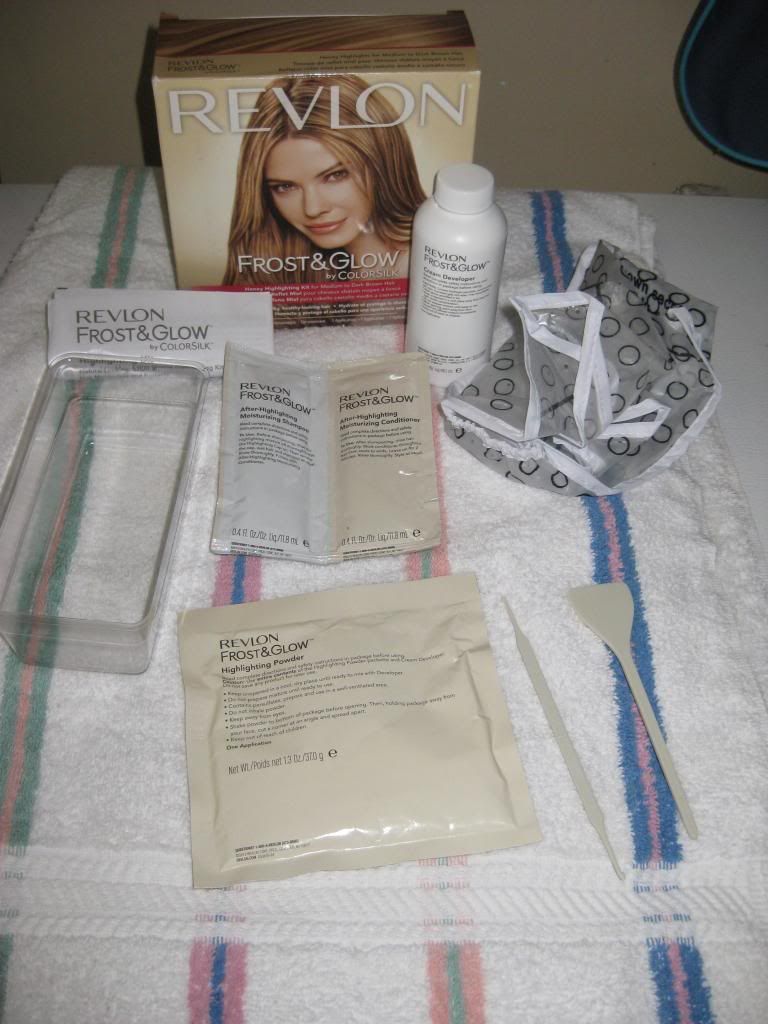 Inside, the kit includes directions, a cap, a spatula, a hook to take out hair, color powder, the developer, gloves, a mini tray to mix, and shampoo and conditioner for when you are complete.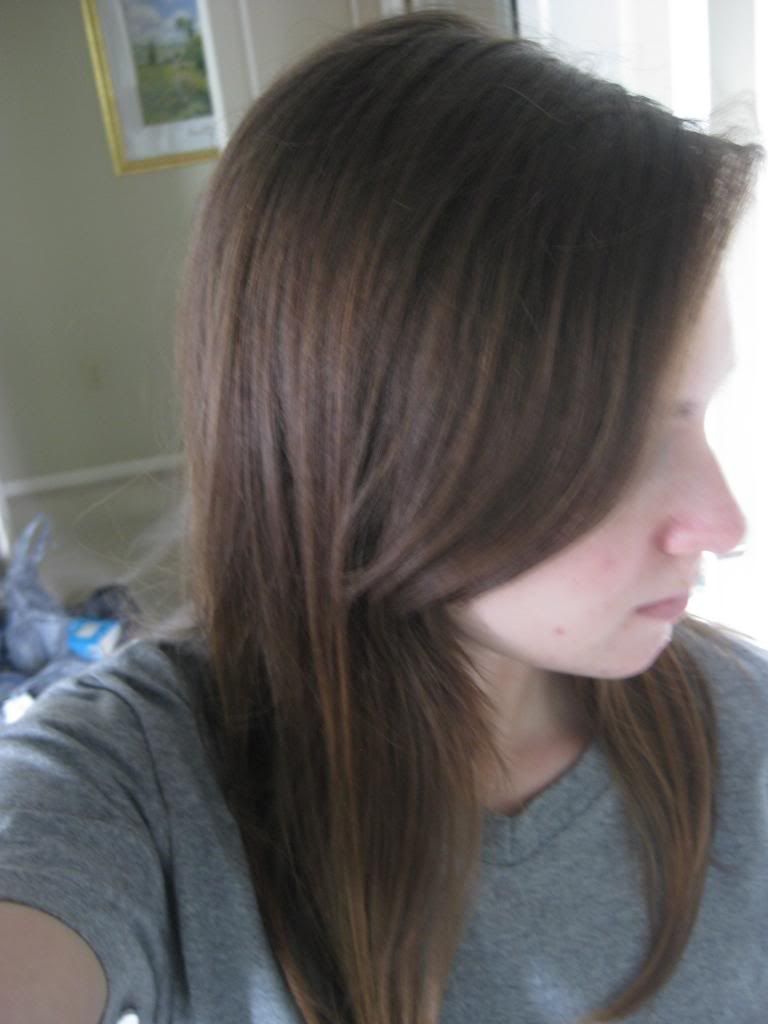 Here is my hair before. Pretty for fall and winter.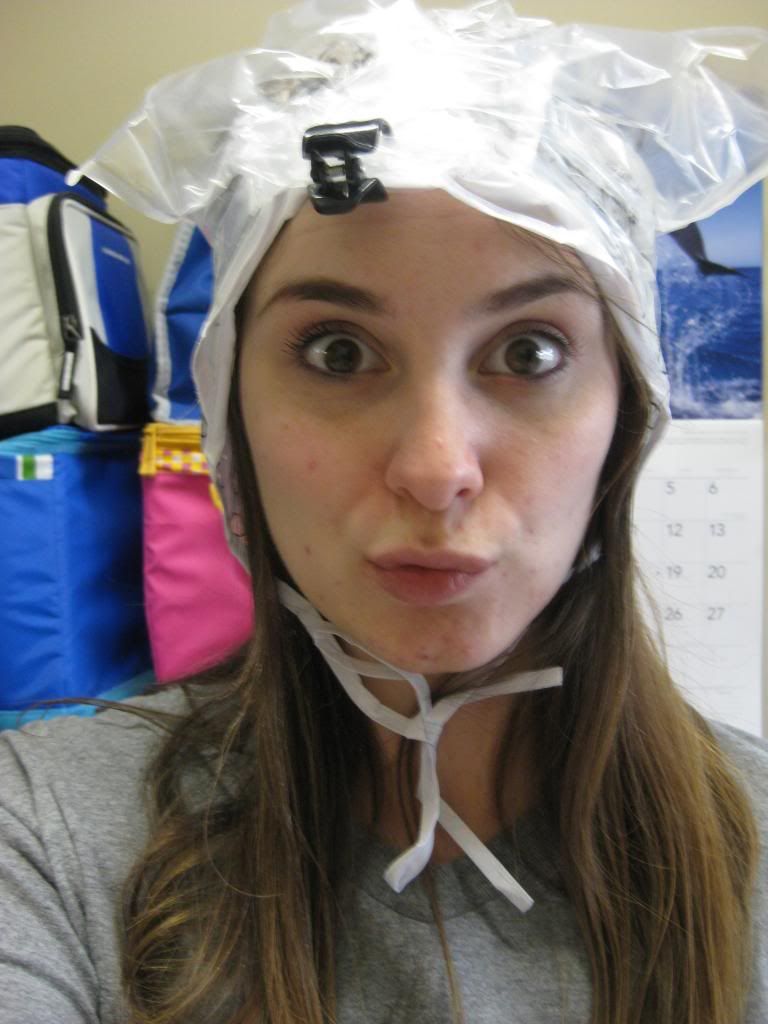 Mid-operation. The color is on select pieces of my hair and is on top of my head. I waited about 25-30 minutes before I rinsed it out.
WA-LAA! My hair looks red, but it is not! It is due to the lighting. The highlights look very subtle and honestly in person, they are not this pronounced as in the pictures. It did give me a nice honey, sun-kissed glow, but I may want to add more in the near future. We will see!
If you are afraid of getting highlights in a salon, or spending excess amount of money, buy this kit. It is pretty much fool proof in my opinion and gives natural highlights. Revlon also has one for light brown hair, and for blonde hair.