Hey lovelies! I've had a busy week! I've also been thinking of what to blog about haha.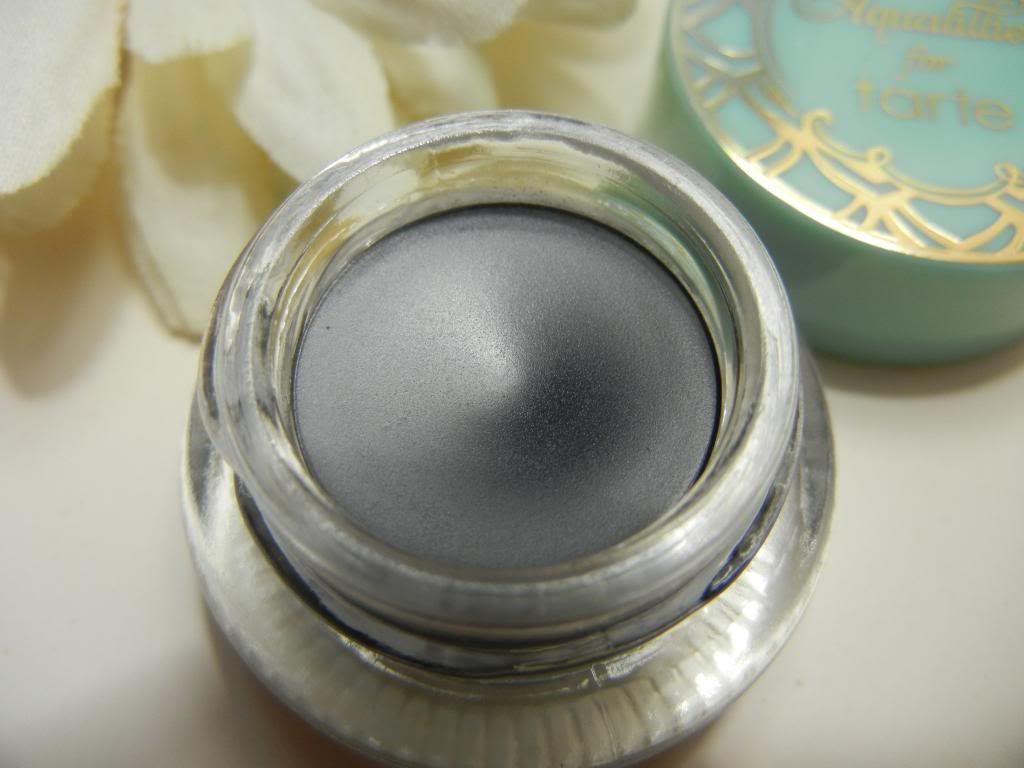 When I first saw the Aqualillies limited edition collection by Tarte, I was in love with the packaging. I looked up many different first impressions and reviews of the collection, and was sure that I wanted the cheek and eye palette and the black eye liner. This eye liner is the same signature Amazonian clay waterproof liner that Tarte sells, but with a limited edition packaging for the Aqualillies. I also liked that it came with an angled brush. The normal liner comes with a straight brush. The angled brush makes application much easier for a potted liner newbie like me!
Upon watching many of the reviews, I saw that it applied buttery smooth with great pigmentation. I have to say that this is very accurate. The eye liner stays on all day without smudging, is waterproof, and glides on perfectly.
I believe this eyeliner will last me a while, and will possibly repurchase whenever it does run out!