I have seen a lot of hype around this product, and decided to try it out. I have been testing this product for the last two months and have come up with some thoughts about it.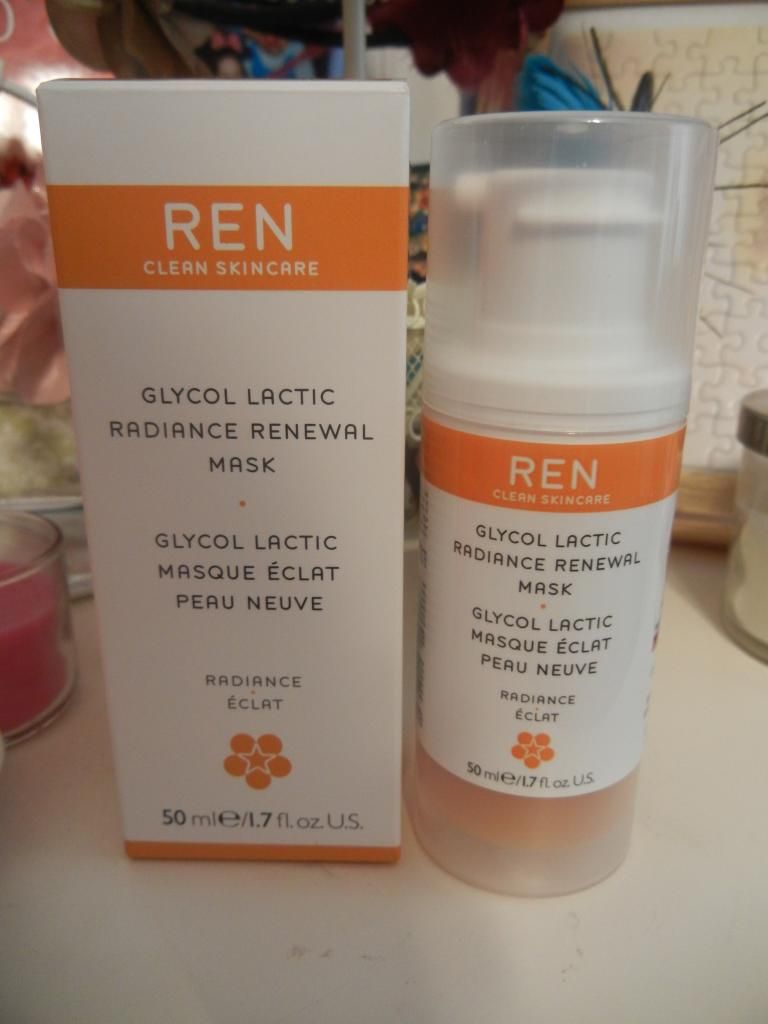 REN Glycol Lactic Radiance Renewal Mask is a potent bioactive complex that reduces fine lines and dramatically improves tone, firmness, and radiance.
I had read many reviews that this mask helped skin have a glow as well as reduce post acne marks. I am someone who is prone to these post acne marks and want to find something that can diminish the appearance of them. This mask is on the pricy side, so I hoped it would work. It turns out to be a good value because the price of the mask is pretty much the price you would pay to have just one facial, where as the mask can be used multiple times. The directions say to use it once weekly. My chosen day to use it were on Sundays.
This mask seems to be marketed as a natural product because it uses bio extracts such as glycolic, lactic, citric, tartaric acids extract of passion fruit, grape, pineapple, lemon, Omega 3 and 7 papain.
My experience.
I tried it the first night I bought it. When I put it on my face, I could not stand the scent. I know many people love the scent, but to me it smells like medicinal orange popsicles and it bothers me. The directions say to leave it on for 10 minutes. The first five minutes were bearable, but after that my skin started itching. I figured it itched because it was my first time using this mask.
I tried it a few more times, and I still experienced the itchiness. I can get over the smell, even though its not my favorite. If a product works, I will somehow get use to the smell. After several uses, I experienced some breakouts. I am still not sure if it was just my skin having a rough month or if it was caused from this mask.
I did however notice that it did give my skin radiance after I took it off, which is a good thing. Unfortunately, I did not see any change in my post-acne marks.
Pros:
- Good value, considering the many uses you get from it for the price of one facial
- I do see some radiance after removing it
- Uses bio extracts and other natural ingredients to aid in the exfoliation process
- No parabens, sulfates, mineral oils, petrolatum, etc.
- Dermatologist tested and approved
- Does not test on animals
Cons:
- The scent
- Caused my face to itch
- Did nothing for my post acne marks
Verdict
For me, I do not think it worked. Just because it did not work for me, does not mean it won't work for you. I was hoping it would reduce the acne marks, but for someone who just wants a gentle exfoliation to bring back radiance, I think it is great. Still not sure if I will be using this again or giving it away.