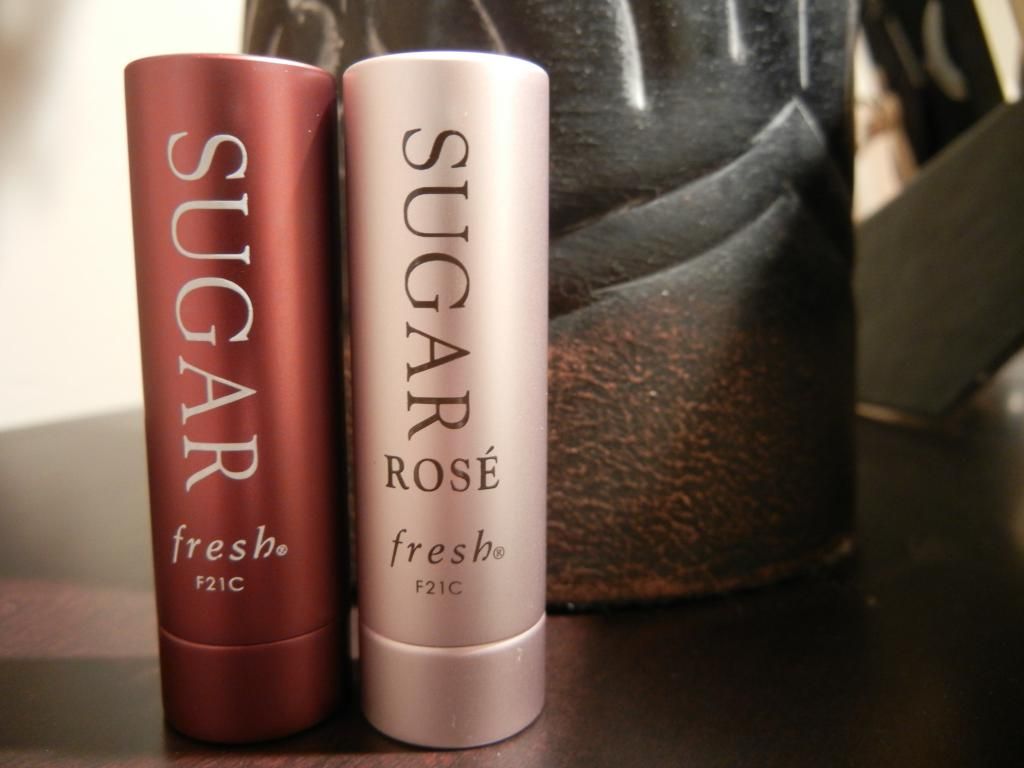 Fresh Sugar Lip Treatments are "a hydrating lip product that nourishes, protects, and plumps lips." Ingredients: sugar, a blend of nourishing oils (meadowfoam seed, black currant, seed avocado, and jojoba), grapeseed polyphenols, avobenzone and octinoxate. The sugar prevents moisture loss, the oils deeply moisturize dry areas, grapeseed polyphenols protect, smooth, and soften, and the avobenzone and octinoxate provide SPF 15 sun protection.
Fresh has 7 tinted lip treatments and one clear lip treatment for a total of eight choices, each at $22.50.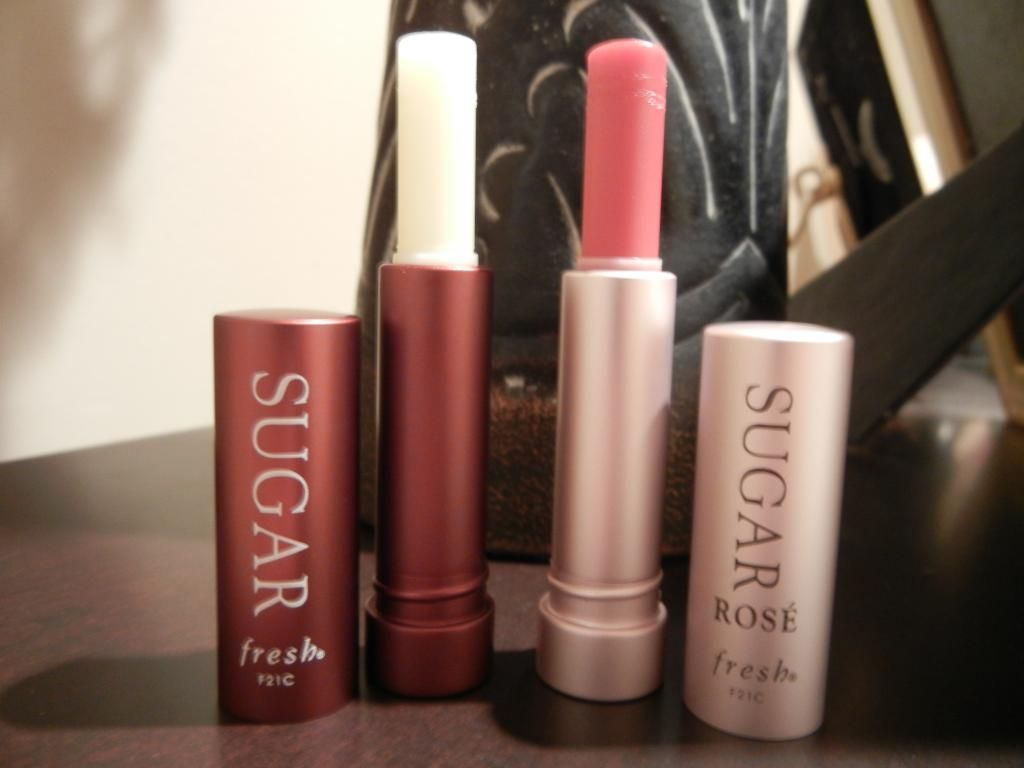 I received this Beauty Insiders mini set as my Sephora birthday gift. It came with a mini size "Sugar" and "Rose" lip treatment. It is pretty much a lip balm, one is clear and the other is a rosy pink tinted lip balm.
They are very nourishing and my lips do feel soft and smooth after use. Honestly, this is not my first choice for when my lips are dry. I prefer to use a lip butter or rose salve. I use these lip treatments when my lips are normal, but could use a little moisture boost. I did not notice any lip plumping properties when it was applied.
I absolutely love the packaging! The lip balms come in a metal case that can twist the product up. It feels so classy and is pretty neat. Apart from Sugar, all the tinted balms come in a case with the color it corresponds too. Sugar comes in a brown case, although the balm is clear.
All of them have a sweet lemony scent. It makes sense for the clear balm, but I guess I expected a rose scent for the Rose tinted balm. The lemon scent does indeed make my lips feel "fresh".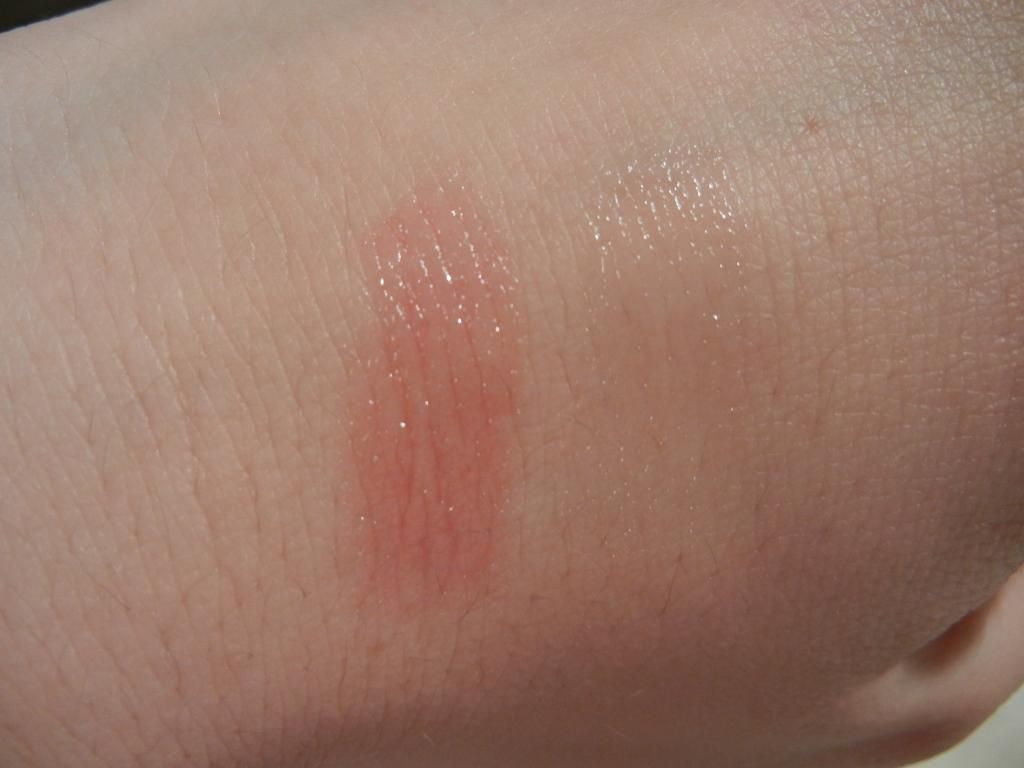 Rose swatches like a nice rosy pink, but barely shows a hint of color on my lips. Obviously Sugar will appear clear.
Would I repurchase? No, I don't think I can justify paying $22.50 for a lip balm. There are plenty other lip products out there that are similar or even better then these. However, it is always nice to have a "high end" looking lip balm.